Hello!
Are you shopping for a Physical Therapist?
Here are the questions to ask!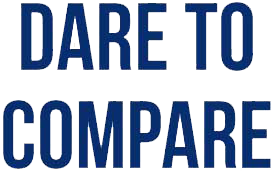 1. Do they achieve great results and can they prove it?
We survey every patient so we know if our patients are happy with their results. They are!


2. Do they offer one-on-one appointments every time?
We don't just say it. You are never left alone during an exercise, and we will never double-book or overlap appointments.


3. Do they have flexible hours?
We have appointments available between 7:00am and 7:30pm throughout the week.


4. Do they have private treatment rooms?
You don't want the world to hear about your every ache and pain? No problem. Every session can be in a private treatment room.


5. Do they have front door parking?
Once you pull into our parking lot, you are only steps away from pain relief.


6. Do they have fun?
We pride ourselves on our ability to love life!


7. Do they do their own billing?
Have a question about your bill? Call us and we can explain it to you directly. No "800 number" or outside biller.


8. Do they value outcomes over quotas?
Our staff meetings are about patient outcomes and satisfaction; you won't see one of those giant thermometer posters in our meetings that show how we are doing towards a monthly goal. Our goals are working toward your goals. Once you are better, we will discharge you.


9. Do they have a healing environment?
Our office doesn't look clinical or like a gym. We invest in nice décor and make sure to pay attention to little things like fresh flowers. We want you to feel comfortable!


10. Do they stay up-to-date with evidence-based treatments?
Our treatments are based on research and that is why patients see results. Our PTs and PTAs go above and beyond the required continuing education, furthering their expertise on topics such as joint replacements, golf assessments, low back and neck pain, taping techniques and more.


11. Does everything revolve around you?
You are the most important person in the room every time you are here! Our goal is to make you feel better and deliver a great customer experience.