If you would like to schedule an appointment, please contact Regain PT by calling or emailing us.
Contact Regain PT
Phone: (585) 586-3819
Fax: (866) 463-1081

Email:  Feelgreat@regainpt.com

Hours of operation:
Mon: 7:00 am – 6:00 pm
Tue: 7:00 am – 7:30 pm
Wed: 7:00 am – 5:00 pm
Thu: 7:00 am – 7:30 pm
Fri: 7:00 am – 5:00 pm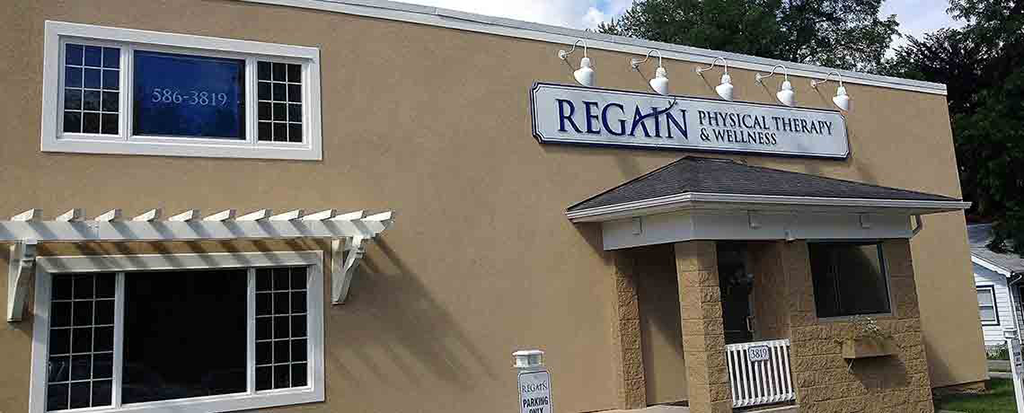 If you're a new patient or haven't heard much about us before, read more About Us here.
One of the great services we offer is a Tip, or Injury, of the Month, which you can read about here. We share a helpful hint every month to better your quality of life.
If you have any other questions, feel free to call or email us using the information above. We look forward to serving you!