Fall Yardwork Tips For Safe and Pain-free Clean-up
1) Use your core: It is important to have a good baseline of core strength before beginning fall yardwork, so start exercising and building your core now. While doing fall yardwork or any physical activity, work on tightening your core to help support your low back.
2) Have the right tools: Use a rake that is comfortable for your height and strength with ergonomic handles and wear gloves to prevent blisters. Wear long sleeves and pants to protect skin from bugs, scratches, and sun. Footwear should be supportive and closed toe with slip resistant soles.
3) Body mechanics are crucial: Bend at the knees and hips, not at the back to avoid muscle or disc injury. Never rotate at the waist and lift at the same time. Use your leg muscles to lift and be careful not to overfill leaf bags. Make sure to switch arms when raking to prevent over working one side of the body. Warm up with a walk and stretch before doing fall yardwork to help prime your body. Stand up and stretch every 20-30 minutes and take frequent breaks.
4) Rake when it is dry: Wet leaves are heavier and more slippery than dry ones, so try to do your raking during a dry stretch of weather. This will save you time and energy and will prevent slipping.
5) Think of the basics: It is important for the whole body, including the joints and connective tissue, to stay hydrated, so drink water frequently while doing fall yardwork. Set attainable goals. Don't rush through a full day of fall yardwork or you may neglect to pay attention to proper body mechanics. Listen to your body; if something is painful then stop – it is the body's way of communicating a problem. Remember that working through the pain is only going to augment any potential injury. Ask for help if you need it!
6) What if you did get hurt? If your pain is not diminishing after a few days, call Regain Physical Therapy 586-3819 for an evaluation and treatment to help get you back to doing what you love ASAP!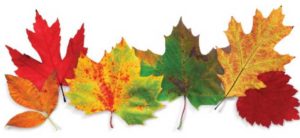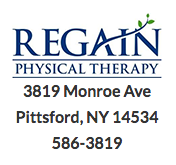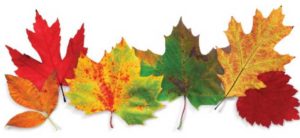 Click here for the downloadable version.